Happy good day
.
Kalau kalian cukup tabah dalam menggali postingan-postingan lama blog ini, tentunya kalian tahu kalau saya, seonggok daging dengan buntelan lemak luar biasa ini, pernah diberikan kesempatan oleh Tuhan Yang Maha Owsom untuk sekolah di Jepang.
Tiga
tahun lalu.
Despite all the bitching, complaining, and whining that I did (and Gosh, I really did those thing A LOT, didn't I?)... it was simply one of my happiest moment in life
.
I gained so much weight there--damn you Japanese and all you tasty treats and delicious cuisine--but I love every single thing so dearly I still can remember each detail of the road I took everyday when I went to school
.
Honestly, I cried back then.
When my plane took off to Indonesia, when it was time for me to go home.
And I vowed silently as the beads of tears fell silently down my cheeks, like Arnold Schwarzenegger in Terminator 2:
"I'll be back, guys. Wait for me."
Dan bulan Oktober lalu...
Sumpah itu akhirnya berhasil dipenuhi.
(Hanya untuk kemudian menghasilkan sumpah baru yang isinya sama persis.)
Sebagai mahasiswa kere yang jelas-jelas tidak punya uang, lagi-lagi saya mengandalkan
host family
tersayang untuk menampung satu nyawa tambahan di Jepang ini. Jadi, kali ini pun saya kembali numpang tidur, numpang mandi, dan numpang makan di rumah orang.
Upaya penghematan yang luar biasa cerdas bukan?
Karena manusia pemakan segala dengan perut mirip miniatur
black hole
macam saya ini kalau makan dengan biaya sendiri (di Jepang, pula!) hanya mendatangkan mudharat belaka. Ujung-ujungnya saya bisa jual diri cuma buat beli bento konbini (singkatan dari
"convenient store"
--orang Jepang emang suka nyingkat-nyingkat seenak udel).
Sempat juga nginep di rumah sahabat dekat semasa SMA.
Namanya
Tomeki Ayumi
, sekarang kuliah keperawatan.
Supaya diizinkan nebeng di rumah dia, sogok dulu dong dengan sedikit oleh-oleh...
Kamuflasenya sih:

"Hadiah ulang tahun yang terlambat..."
Padahal Ayumi ulang tahunnya bulan Mei

8")))
Kalau kalian kepengin tahu wajahnya Ayumi seperti apa, ini dia fotonya.
Hasil
selfie
dari kamera ponsel dia, dan
selfie
-nya di dalam gerbong kereta pula.
...karena norak dihalalkan bagi orang Jepang.
Just because
.
I
tu putih-putih masker ya, bukan anting-anting.
Pertanyaan:
Berapa lama gue ada di Jepang?
Sekitar hampir
dua puluh harian
kayaknya... 8"))
Iya, gue memang aji mumpung banget.
Mumpung hidup bisa nebeng.
Mumpung sudah sampai Jepang lagi.
Mumpung bisa nostalgia di tempat-tempat yang dikangeni.
Mumpung kampus punya jatah minimal presensi 80%-75%... mari habiskan jatah membolos untuk bertemu
host family
dan kawan-kawan lama!
*joget ubur-ubur dengan riang*
Ajaibnya,
...semua masih begitu familiar.
Ada yang berbeda, tapi segalanya terasa sama.
Seolah aku tidak pernah pergi jauh dalam waktu lama.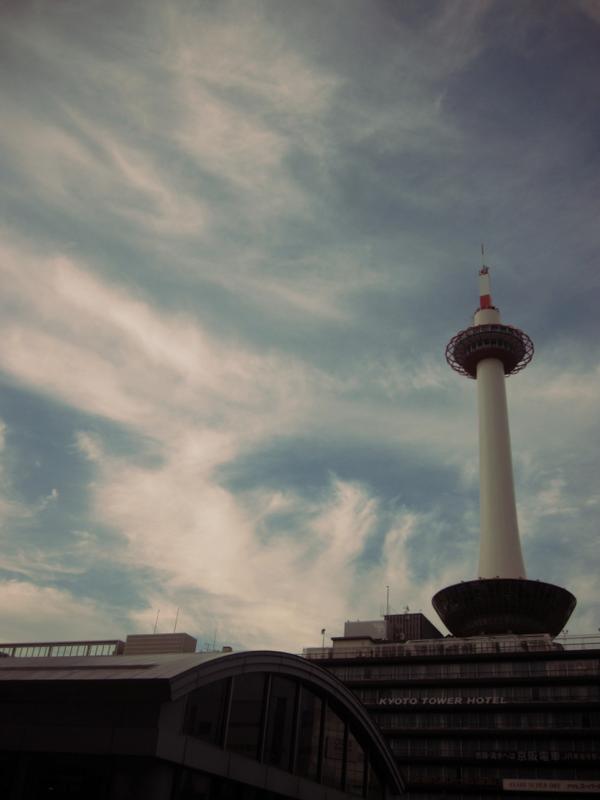 Beberapa foto dan cerita lain bakal kutulis di sini juga kok.
Because I believe that putting your thoughts and experiences into a blog is a way to preserve memories.
Diaries may rot, may be burnt, may be tore apart.
But here, in a viral world, the stories stay.
Lagipula...
Blog ini sudah lama sekali dibiarkan berdebu.